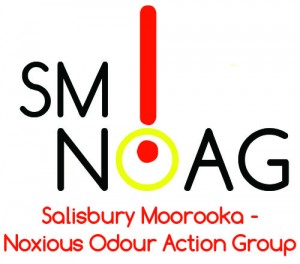 This week a group of concerned Moorooka residents formed the Salisbury Moorooka Noxious Odour Action Group (SM-NOAG) to demand action to stop the solvent odour overpowering the local area.
SM-NOAG spokesperson Cec Fox said the group was asking local residents to join a meeting on Sunday August 3 at 10am to share information, learn more about the noxious odour and demand action.
"If you're fed up with the awful solvent or cat pee smell that's overpowering our families, children and homes, do come along and join in our call for immediate action.
"We are seriously concerned the noxious odour could cause health problems and are frustrated that DEHP has provided no information about the toxicity of the odour.
"Despite months of investigation by Moorooka Ward Office, no local industry has yet been held accountable by Brisbane City Council or DEHP.
"This is simply not good enough. "We also share a concern that town planners are now licensing industries capable of this level of pollution close to residential areas – these industries only provide their own environmental impact report.
"It's time for local authorities, local community and local business to work together to stop this odour once and for all," said Mr Fox.
Meeting on Sunday August 2, 10am cnr Beaudesert & Curry Rds, Moorooka. Join Salisbury Moorooka Noxious Odour Action Group on Facebook at www.facebook.com/odouraction