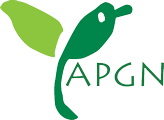 Best news I've heard all year!
Early Announcement: 2014 3rd Asia Pacific Greens Network (APGN) Congress.
The 3rd APGN Congress will be hosted by the GREENS PH Philippine Green Party /Partido Kalikasan) in Cebu City, Philippines March 15-16, 2014.
I attended the last APGN Congress in 2010 and I look forward to heading off to the Philippines in March.
For anyone interested in regional and global solutions to environmental and social justice challenges then this is the Congress for you. Observers are most welcome!
The Australian Greens are part of the Asia Pacific Greens Network APGN 2010 which is a regional group of the Global Greens.